About
Based in the heart of the Garden of England, mechanical viticultural contractor SJ Barnes Ltd looks after a wide range of clients across England's southern counties of Kent, Surrey and Sussex.
Established in 2017, founder Sam Barnes provides vineyard owners and managers with a full range of vineyard establishment and mechanical management services.
Having grown up on a Kentish vineyard, with his formative years spent working in the agricultural contracting and specialist machinery industries, Sam is uniquely placed to offer an experienced, practical and machinery focused approach to viticulture in the UK.
As the reputation of English wine goes from strength to strength, the UK's viticulture sector is witnessing an unprecedented level of investment and is successfully attracting people from a diverse range of careers and backgrounds.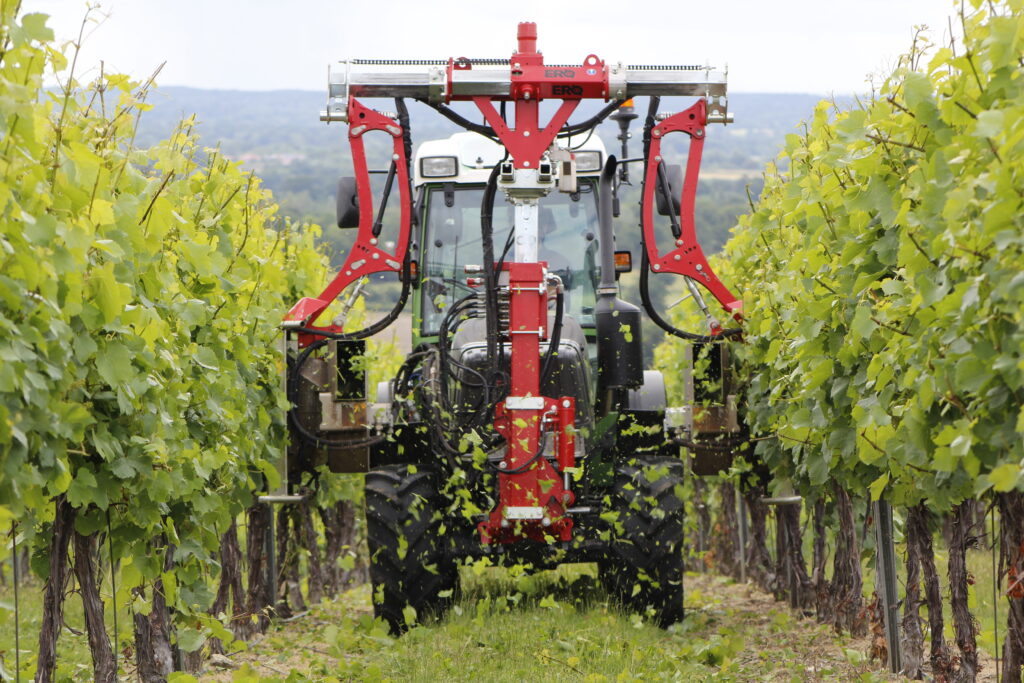 Growth
Sam can help industry newcomers with the selection, supply and planting of their vines, together with land preparations and complete trellising solutions. As the vineyard flourishes, Sam can take away the stress of using unfamiliar equipment, saving time and ensuring that every vineyard management task is completed to the highest standards.
Over the years, SJ Barnes has rapidly developed a reputation as the go-to viticultural contractor in the South East of England. Sam has worked with a vast range of already established vineyards covering grape growers of all size and situation, from small hobby projects to large multi-site commercial grower-producer operations.
Each vineyard SJ Barnes takes on is treated with the same level of care and responsibility and while the ultimate goal for all clients is growing the very best grapes in the most efficient way, Sam understands that no two sites are the same. Working closely with each vineyard owner and manager, SJ Barnes ensures that all individual needs are catered for.