Specialising in mechanical vineyard management services, SJ Barnes is on hand to help all vineyard owners and managers achieve the very best from their crop, while also saving time and labour costs across a range of jobs.
Working closely with machinery and engineering firm, NP Seymour, over the years Sam has developed a rich understanding and knowledge of the most effective viticultural equipment and reliable specialist machinery brands on the market.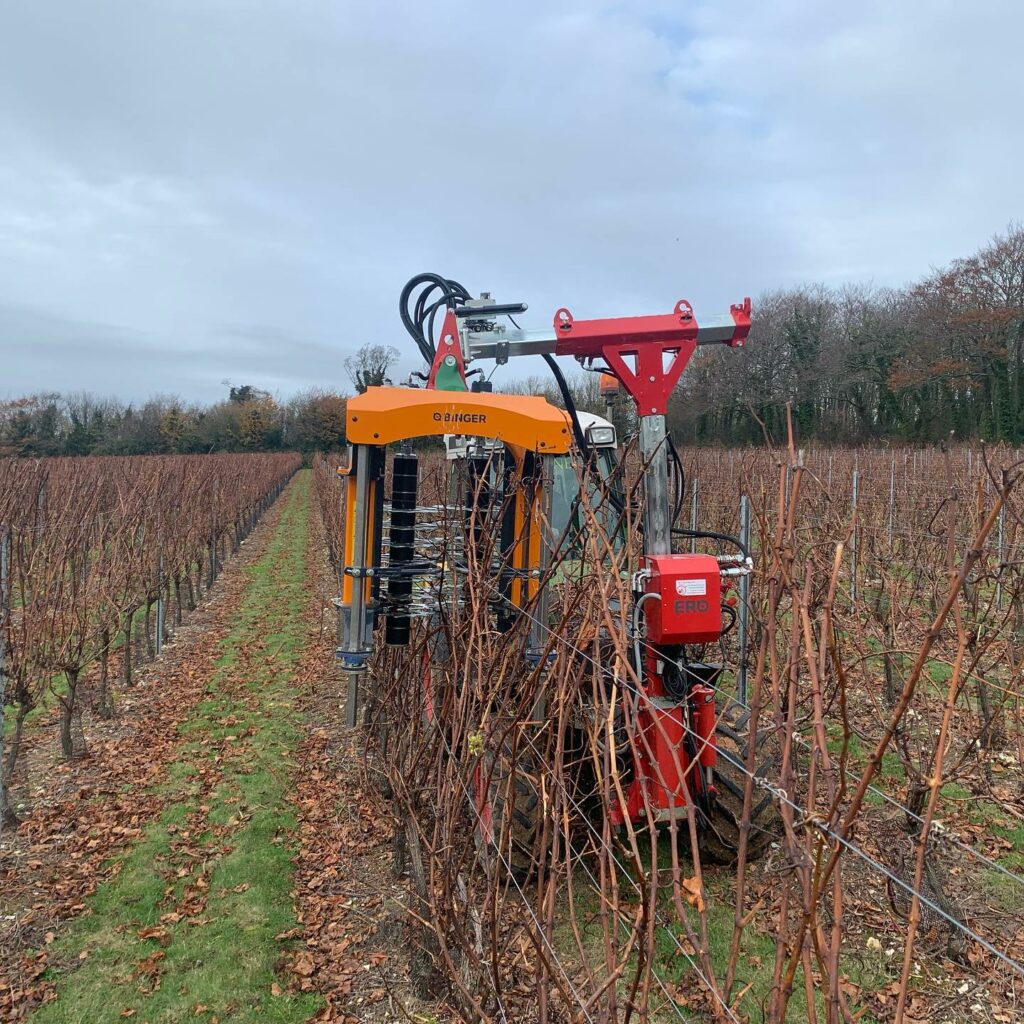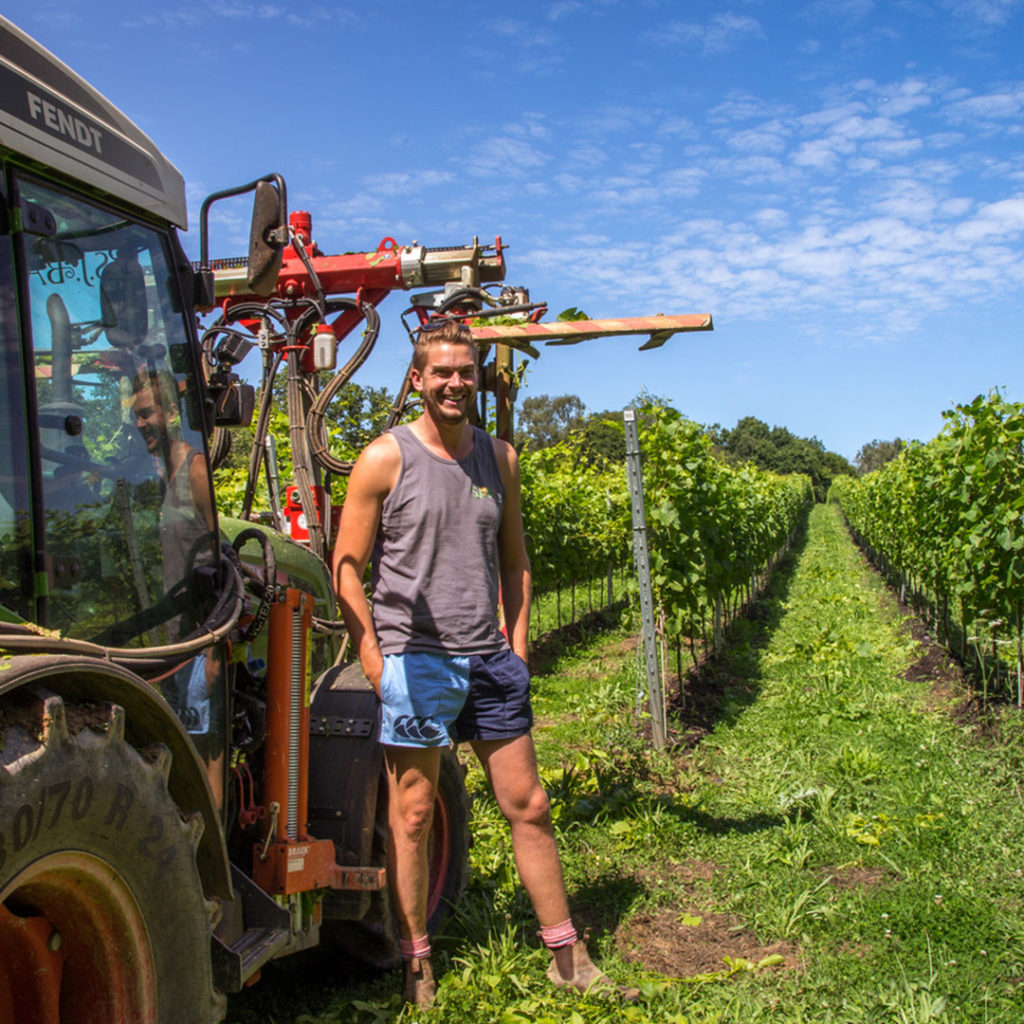 Recognising the opportunities for innovation and embracing new technologies, SJ Barnes benefits from a modern, up-to-date fleet of specialist vineyard machinery which is regularly serviced and updated.
With services tailored to each grower's specific requirements, SJ Barnes can help with all mechanical viticulture needs including:
Mechanical pre-pruning
Canopy and herbicide spraying
Under vine cultivations, mechanical weeding and mowing
Alleyway establishment and drilling of cover crops
Fertiliser spreading
Subsoiling and soil care
Vine trimming and leaf stripping
Mechanical grape harvesting
Harvesting
In 2019, Sam Barnes became the first UK-based contractor to offer mechanical grape harvesting services to growers.
The Pellenc 890 Grapes'line provides growers with a more economical option, costing around one-third of hand harvesting. Over the last few harvests, SJ Barnes has successfully helped many English vineyards to clean harvest fruit, for still and sparkling wine, while saving time and keeping labour costs down.
In 2020 the Pellenc was also used for green harvest. The machine successfully thinned the crop and removed unset berries and trash from the canopy. This method allows for a cleaner bunch closure, reduces the risk of disease and allows the fruit to ripen to its full potential evenly.