Grafted vines
Alongside providing an extensive number of vineyard management services to growers in the South East, SJ Barnes is also one of the UK's leading suppliers of vines.
Working closely with two nurseries, Pépinières du Comtat in France and Rebschule Steinmann in Germany, Sam provides both newcomers to the industry and those expanding existing sites with a wide range of French and German varietals. Grafted to order, clients can choose from various clones, on a diverse selection of rootstocks.
Putting quality and traceability first, in 2016 Sam Barnes started working with France's largest nursery, Pépinières du Comtat, to ensure that growers in the UK could access high quality grafted vines, whose journey to the vineyard could be tracked right back to the specific rootstock plot, or bud site, they came from.
As well as advising on and supplying vines to growers nationwide, Sam is also able to advise customers on land preparations and can help find suitable, trusted contractors to carry out the work if required.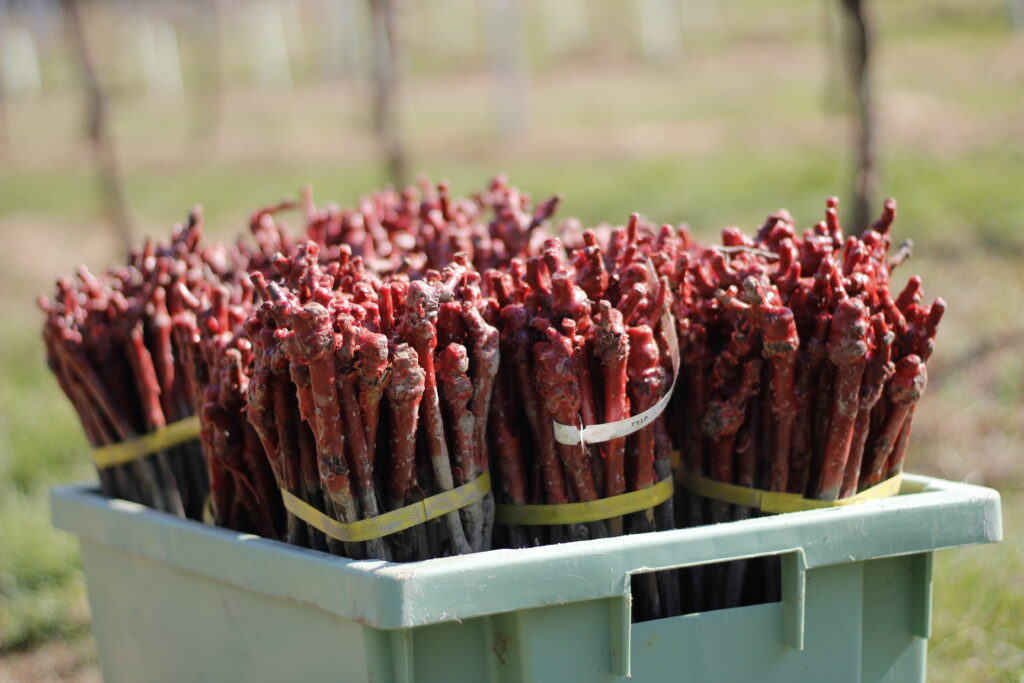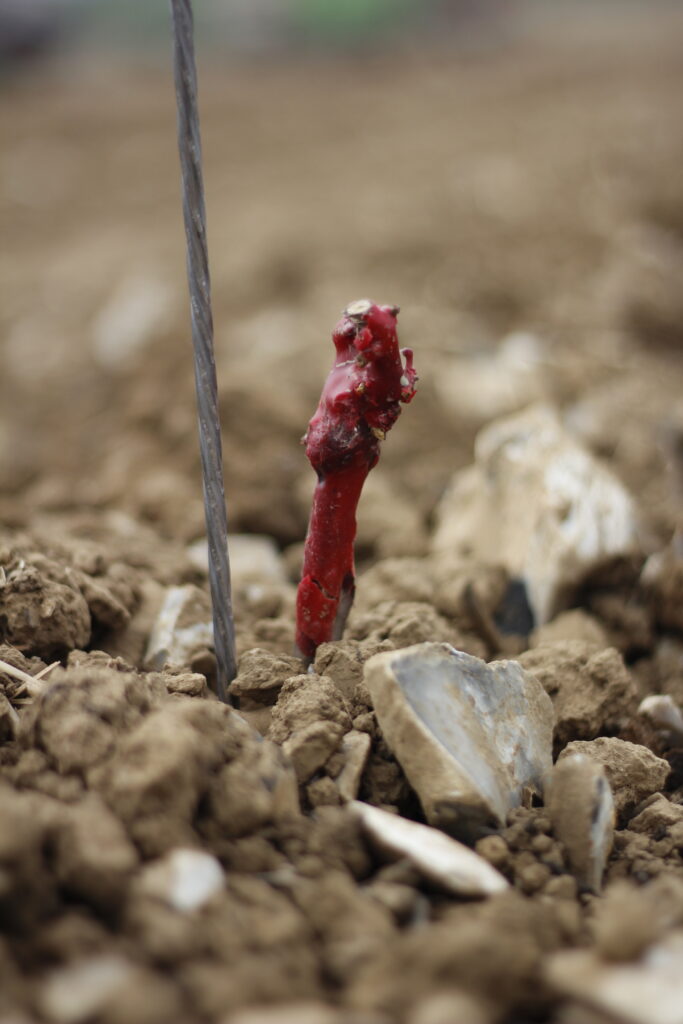 Planting
In 2020 SJ Barnes invested in a sophisticated planting machine enabling Sam to complete the entire establishment process in-house, ensuring that the vines get the very best start in life.
Manufactured in Germany by the family-owned firm, Wagner, who has been making vine planters since 1976, the IPS-Drive has been designed for high precision planting. Capable of measuring vine placement to within 2cm and equipped with the latest technology and newest software, it allows Sam and his team to offer incredibly accurate site mapping.
Alongside the newly planted vines, the Wagner is also able to install metal tutor rods to provide essential support for the growing plants.
The team at SJ Barnes is also able to supply and fit Vine Defender + guards which not only create an optimal growing environment but also protect young, vulnerable plants from the weather and animals.
As a business, SJ Barnes is now able to oversee the whole process: from clone and rootstock selection, to purchasing the vines, keeping them in cold storage, planting, and finally supplying and installing the trellis.
Trellis
The high-quality trellis work which is supplied and installed by SJ Barnes is from leading manufacturer Profil Alsace who has been manufacturing steel vineyard posts, wires, and anchors for over 30 years.
The posts are batch galvanised for long-lasting protection and come with unique R-hooks which allow for quick, easy removal of the fruiting wire and are compatible with various vineyard machines, such as pre-pruners and mechanical harvesters.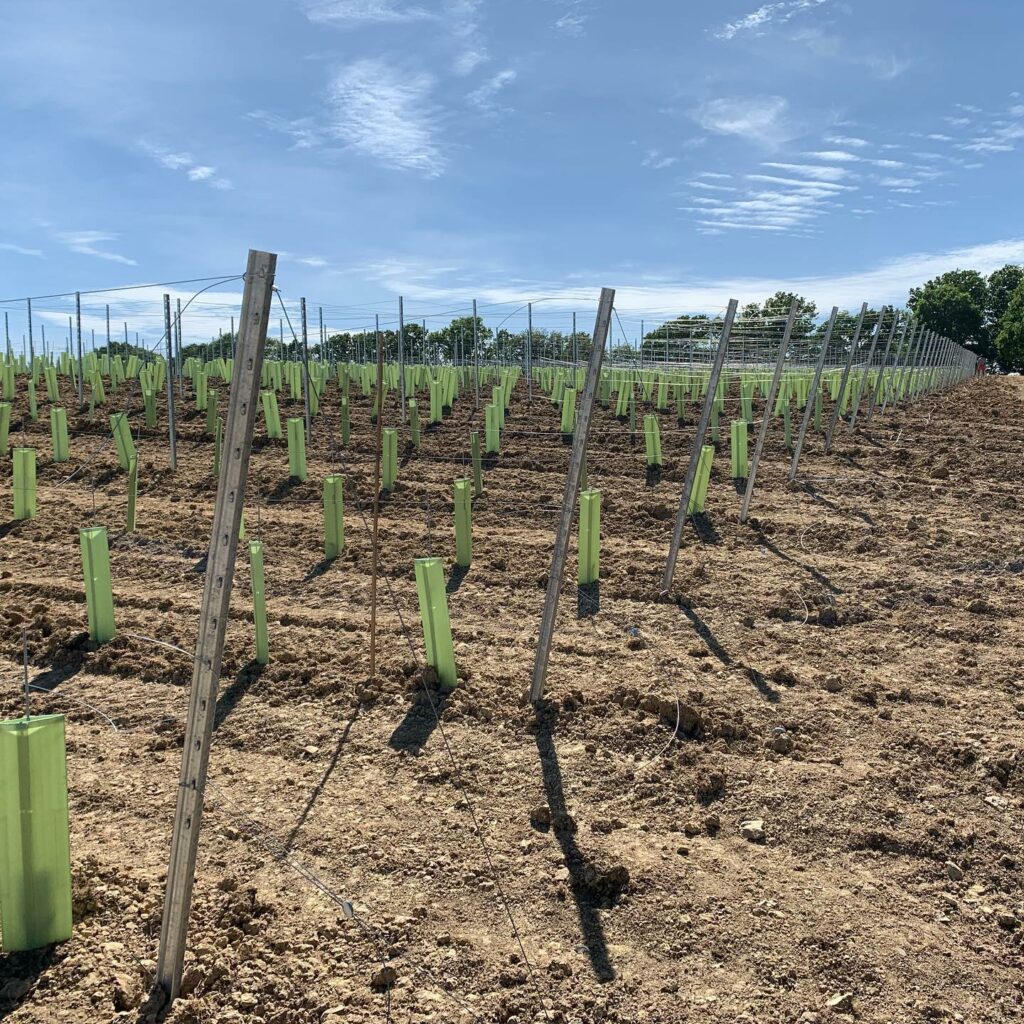 Alleyway establishment
Having noticed that many vineyards were struggling to effectively establish cover crops and grasses in alleyways, Sam decided to build his own variable rate combination drill to establishing alleyways.
As well as selecting a seeder which is well-known in the arable sector for its ability to evenly supply and distribute seed, the specialist drill drops seed between two coulter disks, which cut into the soil creating a channel, before a series of press wheels run over the channels covering the seed. The machine, which will drill down to 1.5 inches, can be used to plant a wide range of cover crops and grasses.